Andermatt
Nestled within a valley of outstanding natural beauty, Andermatt offers the highest standards of Swiss mountain living 365 day-per year. Whether you are taking advantage of the 3,000m peaks and their many skiing opportunities in the winter, or during the summer months, when outdoor activities are plentiful in the form of hiking, mountain biking or playing at the award-winning 18-hole golf course.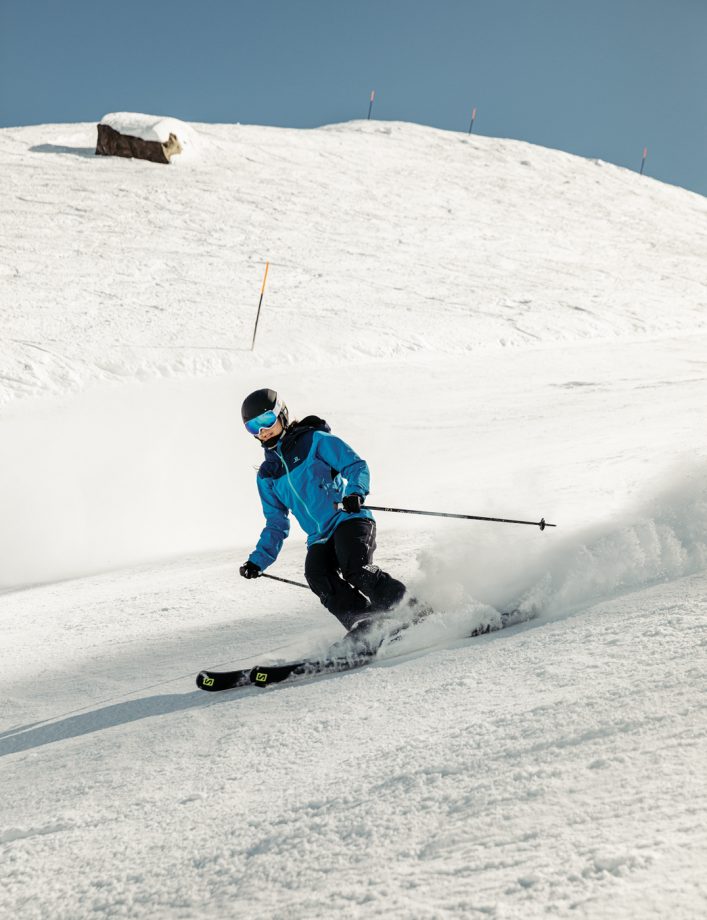 Year-round activities
Andermatt is the epitome of a year-round mountain destination with a plethora of outdoor activities and indoor experiences for all seasons. Whether it is the world-class skiing, summer adventures or pure relaxation, it is here in Andermatt.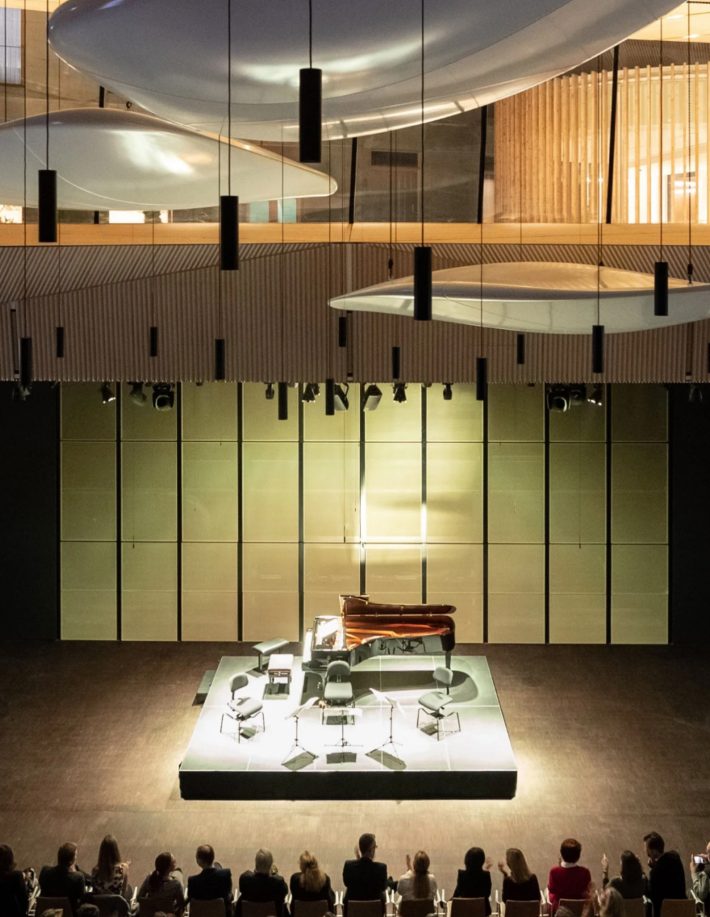 A centre of culture
With the Andermatt Concert Hall, that seats 650 guests, Andermatt became the first Alpine destination with a concert hall able to host a 75-piece full symphony orchestra attracting renowned productions from across the globe.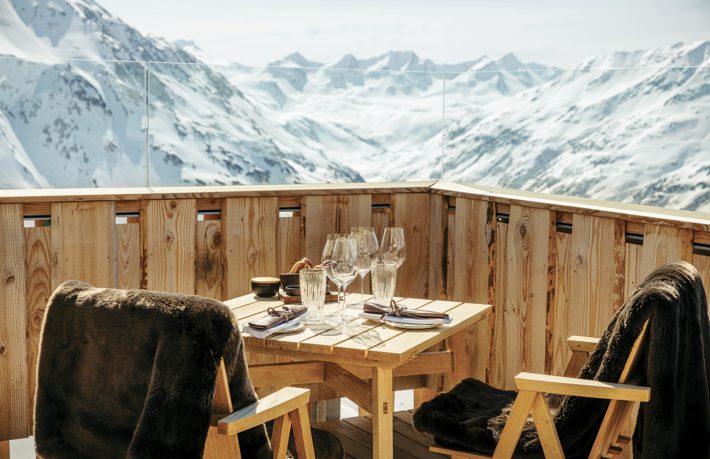 Culinary excellence
Whether you are up on the slopes or in one of the highly regarded restaurants in the valley, Andermatt is a hotbed of haute cuisine and international culinary excellence. Take your pick from the finest local hospitality to internationally acclaimed Michelin-starred restaurants.
How to reach Andermatt
Andermatt sits at a natural crossroads of four Alpine passes making it one of the most connected resorts in the Swiss Alps. Whether travelling by road or rail, journey times are swift and seamless from all major transport hubs including Zurich to the north and Milan to the south.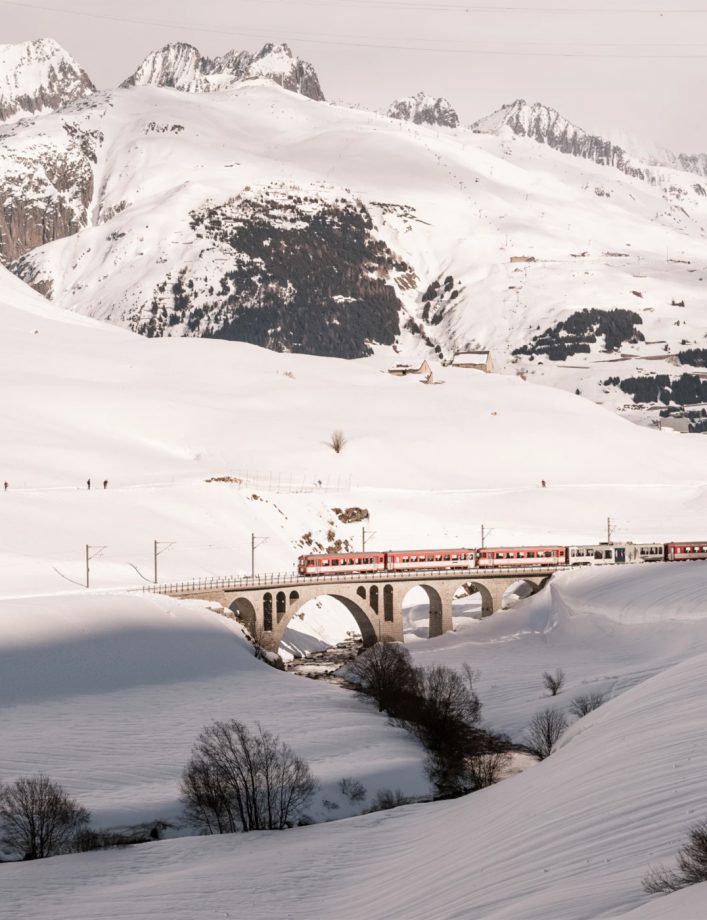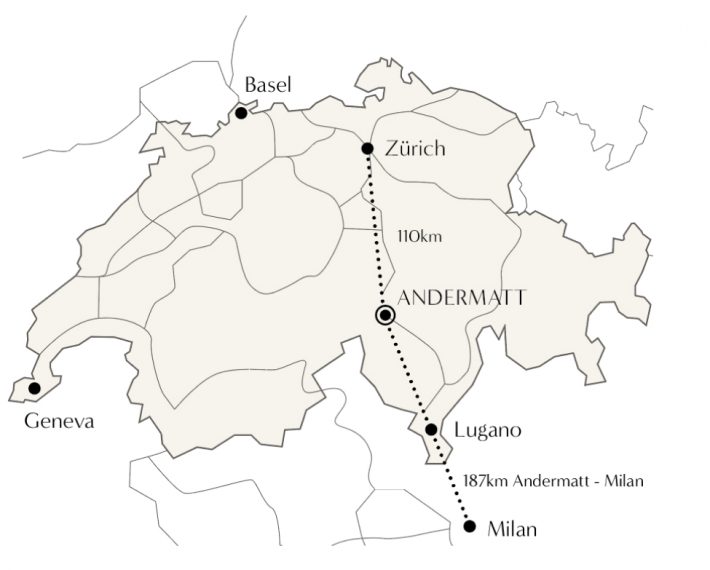 Zürich
90 minutes drive from Zürich International Airport
Andermatt
45 minutes drive to Buochs private airfield
Milan
2 hours drive from Milan Malpensa and Como